Intuitive 1:1 Coaching
Hi welcome,
I'm Haulwen Nicholas The Magical Mojo Coach. I founded the Magical Mojo Academy to help people to reconnect with their inner wise, their truth so that they can live a life aligned with their dreams, values and beliefs.
I offer a limited amount of 1:1 intuitive coaching spaces to work with women who are looking to move forward and make their dreams come true.
If you're prepared to do the work, but need someone to chat things through with, then I can be your guide on your magical journey.
I am a qualified Myers Brigg Practitioner, Aromatherapy Practitioner, Time Line Therapy Practitioner and hypnotherapy practitioner. (I know that's a lot of practitioners )
I am also a trained Neuro-Linguistic Programming (NLP) Coach and although I've been practising as a coach for over 4 years now, I've been coaching and mentoring people in my teams as a manager for over 20 years.
I love helping people to flourish, I love seeing them grow their wings. There is nothing that makes me more proud than watching someone fulfil their dreams, and those dreams don't have to be being a millionaire but can be to gain a better work-life balance, or setting up your own business, or whatever it is in your heart.
I am here to be your biggest cheerleader and I know from my own personal experience and my own journey of self-discovery how important it is to have the right people cheering you on.
if you're not sure if you want to commit just yet, contact me to arrange a free 30-minute discovery call.
I'm so looking forward to getting to know you.
Love and light
Haulwen xxx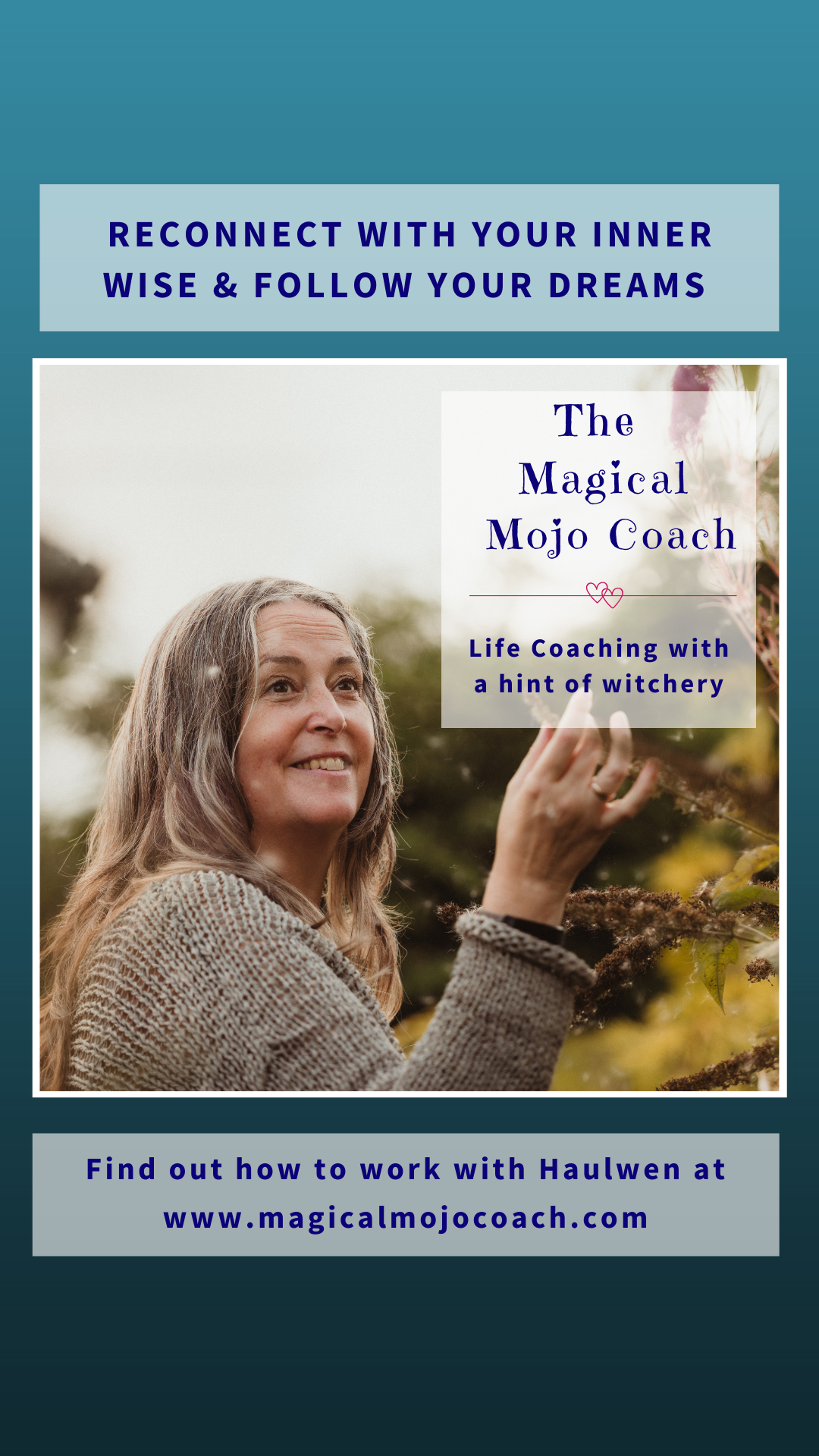 I am so excited that you are interested in working with me, so I wanted to let you know about some of the other things I have on offer;
1) If you buy my 1:1 coaching packaging you get access to my Magical Mojo Academy for 1 year.
2) You get to hear about my Magical Mojo Retreats first. These are launching in 2022.
3) You'll get a free signed copy of my book - The Book of Personality Tests
And if you aren't quite ready for 1:1 coaching then why not check out these other ways to work with me on my website www.magicalmojocoach.com
Any questions just email me [email protected]
Remember places to my 1:1 coaching are limited so message me know to find out more.
Frequently Asked Questions
Can I get a refund if I'm unhappy with my purchase?
If you are unsatisfied with your coaching, reach out to us to see if your purchase is eligible for a refund.
(You can cancel in full either within 14-days of purchase and/or up-to 24 hours before your first coaching call. )
How do I schedule my appointment?
Upon purchasing coaching, you'll receive further instructions on how to book a time for your appointment.
Can I purchase coaching more than once?
Absolutely! If you find yourself in need of coaching more than once, simply purchase the coaching again.